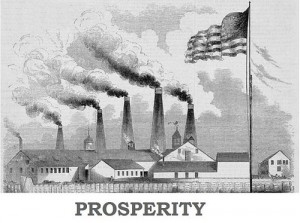 Since I put it out there about frequenting Reno businesses, I have been trying to come up with ways I can do just that. But many times either I don't know if a company is locally owned or it just isn't practical or possible to buy local. I need lots more food than I can get at the food co-op. Scolaris doesn't have as much organic and humanely-raised food. I have not found a local company that makes laundry detergent. And so I am stuck getting out-of-state products or shopping at publicly traded businesses. So how can I ensure that my money is not going to some company that supports child slave labor or that dumps toxic chemicals into rivers in India?
With a little research, I found www.betterworldshoppingguide.com and www.greenamerica.org/programs/responsibleshopper/ . The Better World Shopping guide is quite basic, but useful as a start. Created by Ellis Jones, a sociology Ph.D, to promote social and environmental responsibility in everyday life, he says that money is power and every dollar makes a difference. He and his team have been studying companies for 20 years. They rate the organizations based on five issues; human rights, the environment, species protection, community involvement, and social justice. They use resources that are already available such as the Better Business Bureau, Climate Counts, the US Environmental Protections Agency, and many others. Then they grade those companies and products based on their research, allowing us to choose between those that play nice and those that are only driven by wealth and greed. The website is great, the little book is a wonderful resource, and I just downloaded the i-phone app ($1.99) that helps me stay true while I am on the road. I can make choices that are relatively easy that make small differences. For example, Olay company is rated a D- and Body Shop is an A. That is totally easy. And I can read about why they are rated that way. In the case of Clairol (Proctor and Gamble), they paid $38 million in 2009 to Washington Lobbyists. They are rated by Multinational Monitor as one of the 100 worst corporations for two years, and they have one of the worst records for animal testing.
Green America's Responsible Shopper website works in much the same way. Companies get an overall ranking and then a separate grade for each of the following; environment, human rights, labor, ethics and governance, and health and safety. Their findings are similar to the Better World Shopper findings but there are some differences that make looking at both worthwhile.
My resolution for 2012 is to make my spending count. I will try to quit spending money at all unless the purchase is necessary. Needs are different than wants. I will try to spend money in Reno that stays in Reno. And if I can't, then I will choose to support businesses that are environmentally and socially responsible. This three pronged approach will be my goal for the now and forever.  I plan to make better informed choices that send the message that companies should be held to higher standards. If we allow organizations to behave in inhumane and irresponsible ways, continuing to support them with our money, then we will reap what we sew. Unchecked capitalism is exactly what got us into this mess and I was part of that. It is now my responsibility to take steps to change it.
Photo credit: GOP claims EPA costs jobs by Mike Licht  from Flickr via Creative Commons license.