10% off any fall project booked in November!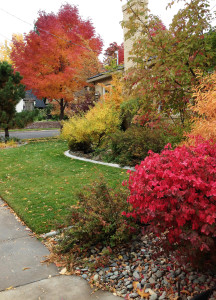 Fall is the perfect time to get started on making your yard green and ORGANIC. And now you can get 10% off on any fall projects we offer!
Innoculating your soil this fall with compost and compost teas will begin the process of building up the populations of soil micro-organisms that feed plants in an organic landscape. According to Lewis and Lowenfels in "Teaming with Microbes," after six months, innoculated soils will contain soil microbes at least 6 inches deep and sometimes as deep as 12 inches.
These organisms feed on organic matter (decomposing roots, compost, mulch,etc) and it is their waste products that will feed your plants. Synthetic fertilizers kill soil micro-organisms and force your plants to become dependent on additional synthetics, completely destroying the soil food web balance and creating plant weaknesses that often lead to disease.
At Heirloom Gardens, we believe the fall is the best time to prep your yard for the hectic spring. We can help with many projects from design and layout to mulching and pruning.
Fall project ideas include:
*Fall cleanup, perennial dividing and pruning, fruit and shade tree pruning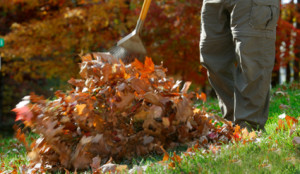 *Organic nutrient application including compost and compost teas
*Building cold frames, hoop row covers, propogation benches (for starting seeds), and compost bins.
*Adding structural elements such as trellising, arbors, pergolas, windbreaks, and raised beds.
*Garden planning, seed and plant selection, germinating seeds.
*Preparing the soil for planting using sheet-mulching, mulching, compost and compost tea applications (the earlier you start, the better)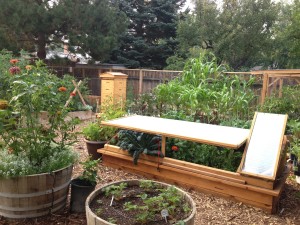 We can help you get started on getting your property ready for a beautiful, productive spring and summer or perhaps even a productive winter! Just call or email us at:
Dan@HeirloomGardensReno.com
or call Dan at 775-742-3376
Book your project now for 10% off!

Featured Posts

October 6, 2012 By valarie 1 Comment
This is a really good story that keeps getting better! So when Dan was 14 his stepdad, Dennis, brought home an almost new, very hip truck that Dan immediately fell in love with. This February, Dennis gave that old truck to Dan for his birthday. We figured it was perfect for our new business, which… Read More